×
Create Your Own Blocks
If you would like to help make MyBlockWorld even more interesting with new blocks, we would love to get your help.
It's not that hard. Just create an image following the instructions below and send it to
create@myblockworld.com
. If it looks good we will add it to the game.
You will need a paint tool. We recommend to use Photoshop or a free tool called
Gimp
.
To make the image fit correctly into the game it has to follow a few requirements:
1. It should follow the same style as the existing items in the world.
2. The size of the image has to be 38 pixels width and 39 pixels height.
3. Please use a transparent background
4. For blocks please use the following color scheme:
Extra dark for the outside contour, dark for the right side plane, bright for the top plane and extra bright for the inner countour.
See the following magnified image as an example: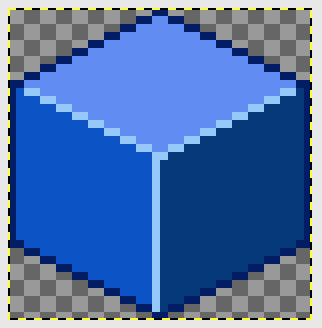 We recommend to start with
this template
to build your own blocks that fit correctly with the rest of the world.
For
animated items
, please provide up to 8 images that show different states of the animation as shown below:

Please use
this example
as reference.
For
characters and other items
, make sure they have a transparent background and they are placed on a diamond shaped bottom patch of 38x18 pixels. This will make sure they fit correctly on the blocks below (see example below). We recommend to add a transparent drop shadow for more realism.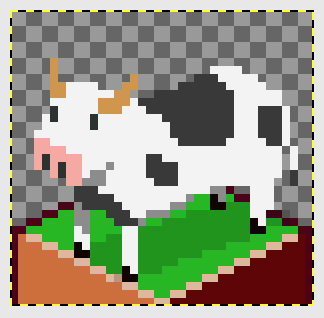 Please make sure you own the copyright of any image you send to us. Also be aware that by sending us content you grant us a license to use this content free of charge commercially on MyBlockWorld.
We are very much looking forward to your ideas.
Your
MyBlockWorld Team